Fearless Awards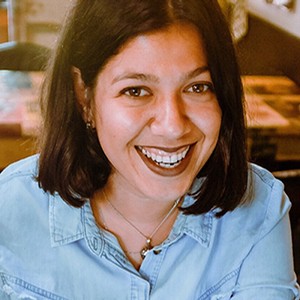 Send an Event Inquiry to Lised Marquez
The Story
When we decided to do their engagement photos we wanted a place where we could see somehow nature and the city, and we choose this part of the metropolitan park in the middle of the summer in the highest mountain just in the center of Santiago de Chile, this place is called Cerro San Cristobal, we arrived just before sunset and start taking photos, this is one of the an amazing set of photos we took that day.

The idea was to photograph the golden hour, and make some interesting photos from them with the sun, and the city but still a nature on it.

We try to make the photo-shoot the most natural and documental possible, so they were just loving each other, wasn't extremely arrange, it was purely them.
This couple is already expecting their first baby so been awarded is a good gift and a reminder of the beauty of their love and how it has started.
View all spotlights by Lised Marquez