Fearless Awards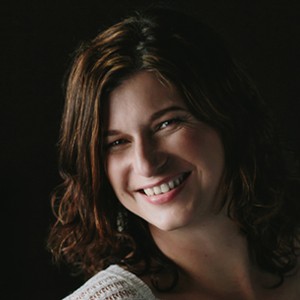 Send an Event Inquiry to Christelle Rall
The Story
This photo was taken while shooting the bride and her retinue's preparations for the wedding. The bride wrote each bridesmaid a heartfelt letter with regards to why she specifically chose them to be part of her special day. The bride and this specific bridesmaid has been friends for a very longs time, they grew up together and now don't see each other that much anymore as the bridesmaid lives abroad.

I saw this was a very emotional moment for everyone involved and almost everyone in the room was crying... from mom, bride, flower girls to the bridesmaids. I moved around a lot to get the best shot to tell the story the best, but it was a very dark room with just one (!) tiny window and a LOT of people in it. Initially, I took a few images with the bride and her flower girls looking at the bridesmaids reading the letters. But then I saw the tear running down her face and quickly set the camera's shutter to continuous high, aimed and fire!

Hoping that I would get the tear mid air. I had to get down really low and close to her to position the window as the back light, while getting focus and doing camera settings for exposure. So not an easy feat. It happened quickly and I had to work very fast, but I love the end result. I think it tells the story perfectly in that it is only her emotional face and the letter that is causing the emotion.
View all spotlights by Christelle Rall